Will Man United finally return to the glory?
Arrogant, misinformed. naive - these words can be attributed to many millennial Manchester United fans and most of the club's Gen Z supporters. The experience of the past seven years has been humbling - United has not come close to winning the Premier League since legendary manager Sir Alex Ferguson retired in 2013.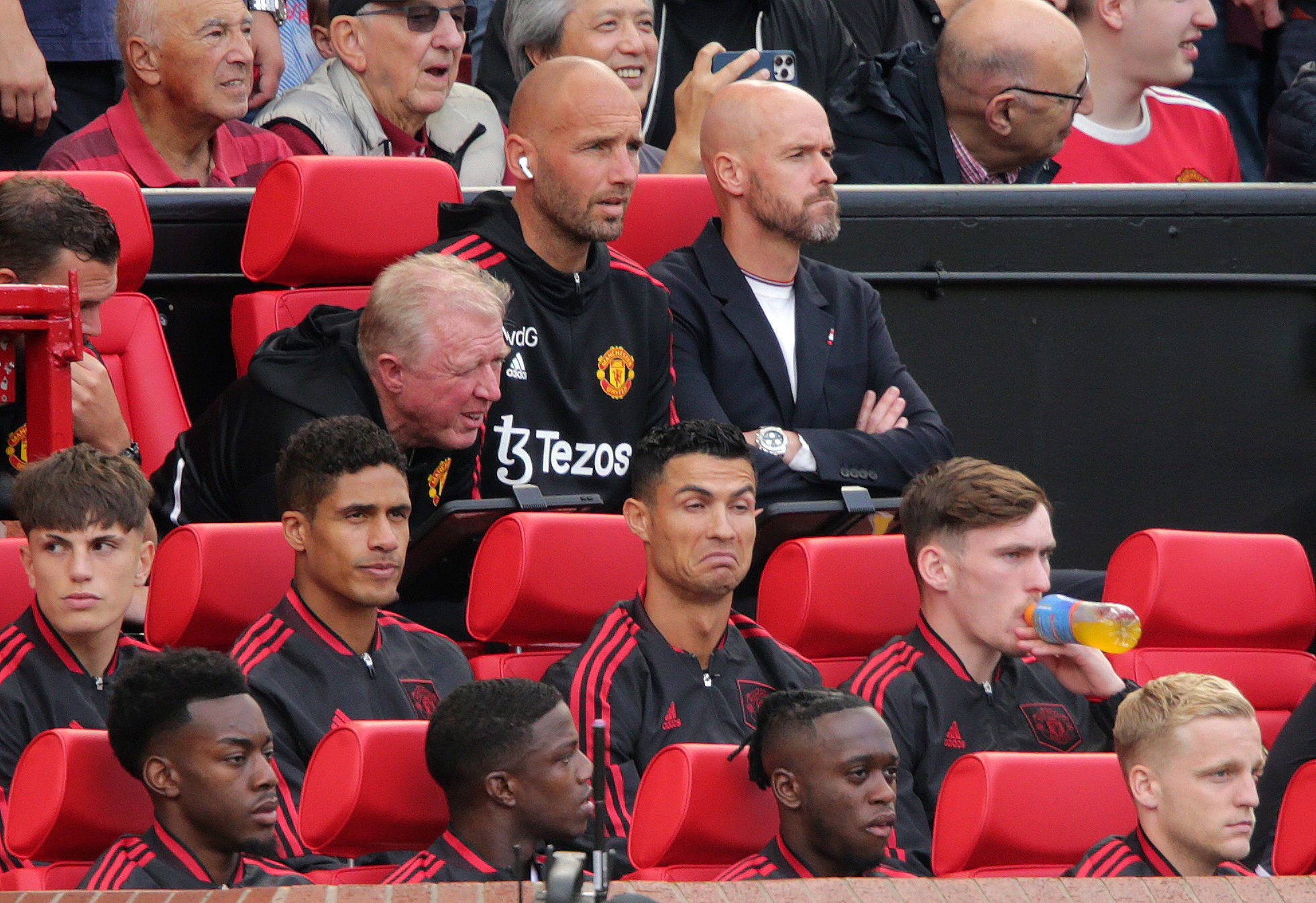 However, these fans still get excited as if their club dominates the football world. They mock Manchester City as having no history; of "purchase success". So a history lesson seems in order. Manchester United Can Do Better.
Current Situation
Manchester won't win any silverware. Not for, say, the next five years and probably not for the next decade (as an estimate). People with longer memories won't be as sure about Man United's prospects as some other younger Quorans, who will naturally answer in the affirmative due to lack of context. The reason is that Manchester United has been here many times.
When an empire-building manager moves on, they usually cannot be replaced for years, perhaps decades. Their plan in a moment in time is stored in their brain and is the product of special chemistry between key people, charismatic leadership, and a holistic view of how, what, where, why, and other things of utmost importance.
It is not a modern business school model based on processes and data. And with public schoolboys at the helm in most places, it explains why managers don't get the chance to overhaul a club from top to bottom as Sir Alex Ferguson did. And it explains the inappropriate power grab at United by a stupid man in the chair.
Few clubs, Liverpool has been an exception, were very good at handling administration changes when necessary. Liverpool did it in the late 1970s and 1980s with their boardroom with a secret coaching plan of signing a single great talent per person and several players coming and going. That was at a different time, a generation ago, but now it seems impossible.
The Crippled Board
Football won't work if people without a footballing mindset make the decisions. Not footballers or at least people who learned football, but many others talk about their brand and shareholder value. This can never be how to lead a football club, especially a club with a heritage like Manchester United. The most fair-minded people would agree that the soul has been ripped out of United in the last few years under Moyes, Louis Van Gaal, and Jose Mourinho.
The romantic spirit, the vision of playing, and the family atmosphere were unique about United as a football club. Despite the huge size of the club, it was a club with a human approach and a sense of place.
Today United is no different from a whole host of corporate clubs - more a product of the boardroom than the dressing room. Players are "assets on the field," and the culture of common sense, "say what you see," has been replaced by people with lots of stats to back up their point but no feeling, soul, or eyes.
Mourinho should never have gone to Old Trafford. We can say he is the climax or the ultimate; currently, Uniteds nowhere near it. Moyes was too preoccupied and too paranoid about accepting the magnitude of the challenge he faced. Louis van Gaal lacked the basic human warmth and vision to match United's history.
Position in the League and Championships
United have also recorded many league draws and losses this season, which puts them second in Europe's top five leagues for deadlocks. In other words, this is the profile of a Europa League team, at best. It is a team that is hard to beat but lacks the quality to either play badly but still win or even turn on the "United style", especially in late games. This makes it particularly difficult to place the right bets on ManUtd matches, though these Premier League tips here may prove helpful: https://www.thepunterspage.com/kickform/premier-league-tipps/
But somehow, we have learned to accept this playstyle and failure with time. Winning the Europa League, which is also not a given, will be celebrated as a fourth European Cup/Champions League trophy. And unfortunately, a lot of fans will feel rejoiced.
We love the morning smell of corporate expectation management. It cannot change things from a football point of view. United's current mantra is injuries, and they have 15 fit players, but that's about it. A competitive team at any level with United's resources could put a fit for any other club. But they would have sorted United if there were any throwing money at the manager and their respected players.
Erik the Hag will change Manchester United for the better
New manager Erik ten Hag has been a savior so far. He appears to be accurate, intelligent, and focused on helping to improve this group of players and maximize their potential. United has a proper manager raising standards and wants the club to play good, modern football and make the team more competitive.
It's no wonder he needs more signings before the transfer window ends, but from what we've seen so far, The Hag has already lit a fire under this group of players who are buying into his methods. We expect a strong season despite the team's obvious weaknesses.
Ten Hag has to be allowed to continue with his plans and methods even if we do not achieve this season. At the level Manchester United has fallen, it will take more than a few seasons to climb back up to the top. Even if the controversial Jose Mourinho brought trophies and unwanted attention for Manchester. Ten Hag has to be allowed to continue the following one, too, if he is getting results, which until now he is.
The Board must be reformed and have an efficient signing in every window to fill the gaps. United needs players with the right profiles who want to play and give their everything for the club. They need passion.