CAVANI URGED TO STAY AT UNITED
Experienced Manchester United striker EdinsonCavani has been urged to stay at Old Trafford by his manager after his two-goal performance helped the Red Devils to see off Italian Serie A club AS Roma in the Europa League semi-final first leg played on Thursday night.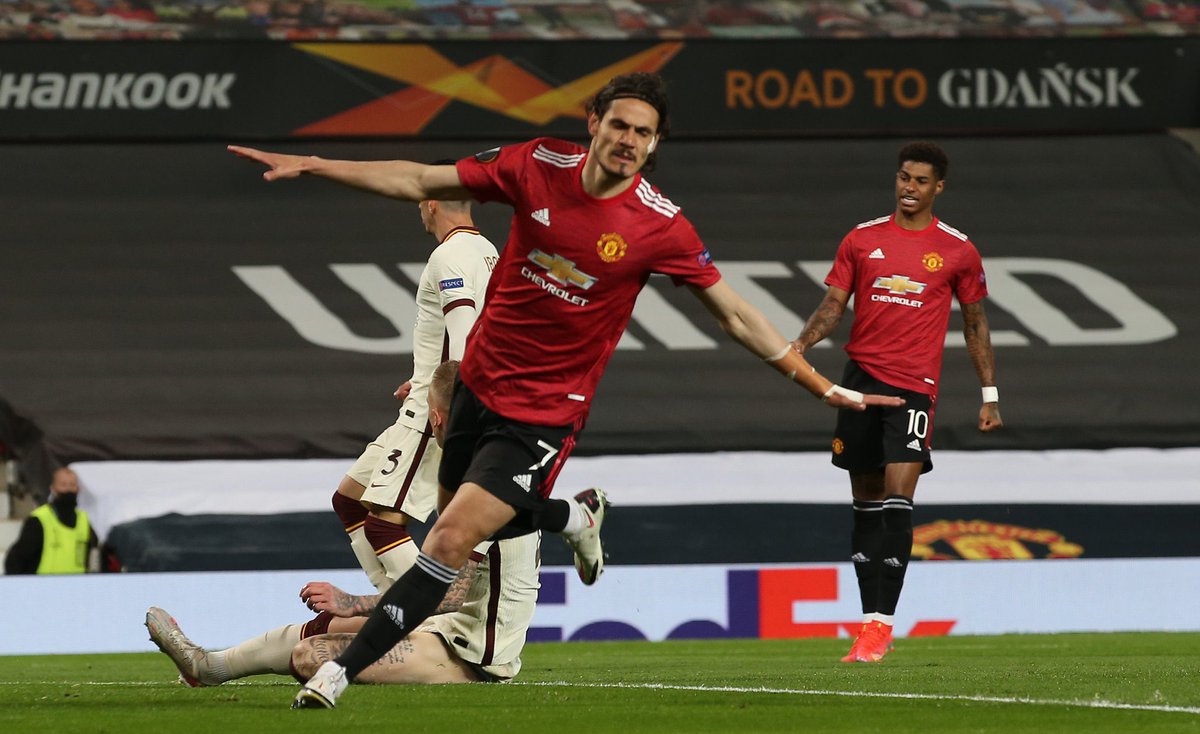 Manchester United boss Ole Gunnar Solskjaer was asked about the situation involving Cavani in his post-match press conference after his players gave a six-star performance to beat Roma 6-2 at home with five goals coming in the second half. According to him, Cavani knows how he feels about him and that he wants the Uruguayan international player to stay for another season.
Experienced striker Cavani signed a one-year deal with the option of another year when he joined the Red Devils on a free transfer last summer. Recent reports had claimed that the player could leave the club as he's unhappy with life at Old Trafford.
His father and agent has also talked up the possibility of his son signing for Boca Juniors in the Argentine top flight.
Cavani was left unhappy at Manchester United after he was fined and also banned for an harmless post made on social media earlier in the season. According to the FA, his post had racial undertone.
The Uruguayan international could win a trophy with Manchester United if he leaves the club this summer with the Red Devils almost certain to play in the Europa League final in Gdansk, Poland next month. Cavani scored two goals in the second half to help his team to a 6-2 win over Roma in the first leg clash of their last four Europa League tie played at Old Trafford.
Roma had led 2-1 at the interval after Lorenzo Pellegrini (penalty) and EdinDzeko cancelled out the opener from Bruno Fernandes. Cavani (2), Fernandes, Paul Pogba and substitute Mason Greenwood all scored in the second half to make it an emphatic 6-2 win for the hosts ahead of the second leg at the StadioOlimpico in Rome next week.