SCHWEINSTEIGER LEFT OF UNITED EUROPA LEAGUE SQUAD
Recently retired Germany international Bastian Schweinsteiger has been left out of the squad poised to play for Man United in the Europa League this term.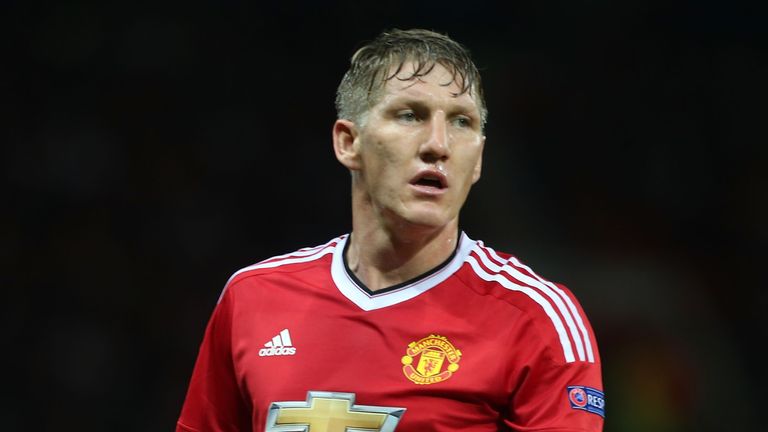 A 27-man list was submitted to continental football governing body UEFA, but the former Bayern Munich player was left out. However, there is hope he could feature in the Premier League at some point after he was named this week in the Red Devils' squad.
Schweinsteiger is yet to feature this season under new coach Jose Mourinho, and the manager has told him he might not get playing time this term as his plans doesn't include him. He is already forced to train with the reserves team this season, and his locker cleared from the senior team locker room.
UEFA published the list of submitted players' names on its website. The featured players were those the manager wanted to feature this season. The group stage is set to begin on September 15, with Man United visiting Feyenoord. Teenage stars at Old Trafford Tinothy Fosu Mensah and Axel Tuanzebe were surprisingly included in the tournament. Tuanzebe is yet to make his debut for United, though he is believed to have done well in training. He could get his debut even as a substitute during the continental games.

Schweinsteiger in his Facebook post claimed he was ready to help out when called upon, after rejecting moves to exit the side during the transfer window. He is set to make his final international appearance on Tuesday in a game that would serve as a send forth for him and another retiring teammate – Lucas Podolski. United is set to take on City in a battle for the top spot on Saturday, September 10. Both clubs and Chelsea have maximum points from three games played so far. The derby is the highlight of the weekend after the international break.